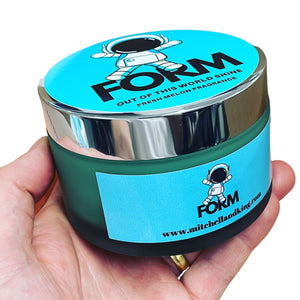 Best Carnauba Car Wax
Introducing our Exclusive Carnauba Car Wax Collection
Discover the pinnacle of luxury carnauba car wax with Mitchell and King, a name synonymous with crafting the world's most exquisite automotive waxes. Our collection, which includes iconic creations like Lily, Lavender, and Regal, is a testament to our unwavering commitment to quality.
For over two decades, our Master Artisan, John, has been a driving force behind our quest for excellence. Continually exploring new and captivating ingredients, he ensures that our customers are always treated to the epitome of car wax perfection.
Every car wax in our range is meticulously crafted within our boutique, utilising extensive research and precision blending to source the highest-performing ingredients. The result? An unparalleled range of carnauba wax that stands in a class of its own.
What began as individual blends like Rannoch and Philip has now evolved into a signature range, heralded as one of the most sought-after brands in the industry.
Our unwavering dedication to research and the art of ingredient selection guarantees that you receive the ultimate final product. Whether your car demands a high-gloss finish for a classic beauty or a protective shield for your rugged four-wheel drive, our car waxes consistently deliver exceptional performance.
Not only do our waxes excel in their application ease, but they also offer a multitude of benefits that nourish, protect, and extend the life of your vehicle's paintwork, making the experience a true pleasure.
We proudly offer worldwide shipping, and with each purchase, you receive comprehensive tracking information to keep you informed about the whereabouts of your precious wax.
If you ever require assistance, do not hesitate to reach out to us. Feel free to call us at 01877 365 033 to speak directly with John or email us at john@mitchellandking.co.uk.
Whether you're a seasoned connoisseur of our waxes or a newcomer eager to experience their legendary quality, you'll find an array of options to explore in our complete range below.
Thank you for choosing Mitchell and King, where automotive luxury meets timeless craftsmanship.
Sincerely, John
---
53 products